Police: Knesset Members to be permitted to enter Temple Mount
Police: Knesset Members to be permitted to enter Temple Mount
According to reports, police will permit Knesset members to enter Temple Mount.
Netanel Katz,
25/10/16 20:04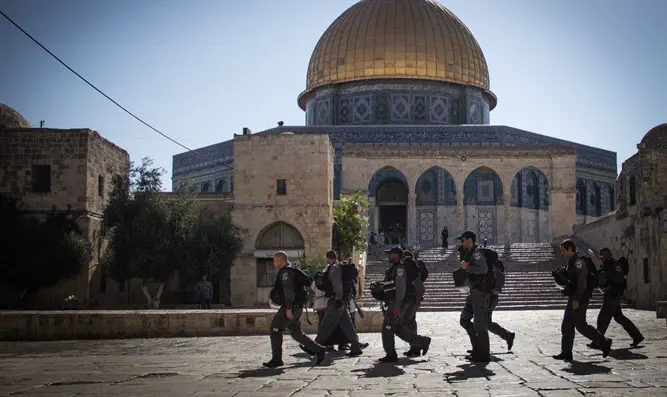 After a year in which they have been prevented from entering the Temple Mount, a Channel 2 report Tuesday suggests that police will now recommend permitting Knesset members to enter the site.
The Jerusalem police chief presented documents to the Police Commissioner and the Defense Minister stating that there is no reason to prevent members of Knesset from visiting the Temple Mount under various conditions, including a prohibition on media coverage of their visits and of addresses on Temple Mount by members of Knesset.
The ban was issued about a year ago and media reports said it was made at the initiative of Prime Minister Netanyahu in order to cool tensions around the Temple Mount.
The directive which was received by police stated that all members of Knesset, both Jewish and Arab should be banned from entering Temple Mount.
In June it was reported that the ban would be lifted and MKs would be allowed to return to Temple Mount but due to various events which occured during the Ramadan month the ban was extended. Now it will seemingly be cancelled.
During the course of Sukkot a record number of Jews visited Temple Mount.